Specialist support for lenders
Sarah Willshire, Head of Banking and Property Finance
Business
Banking and Property Finance

"The team is incredibly responsive. I am answering on behalf of a bank who regularly uses Burnetts for acting on our behalf in perfecting the bank's security. They will always try and find a solution and balance protecting the bank from a risk point of view but also understanding that there is a client at the end of a transaction."- Legal 500, 2022


Our Banking Solicitors and Property Finance Lawyers provides legal support to lenders and their clients across all aspects of lending and finance.
With a 13-strong team that has grown rapidly we have a dedicated and unique lending offering and can deliver a smooth, fast service on every deal.
Our expert lawyers and paralegals are trained on all aspects of banking and property work, so every aspect of the deal is handled within the team - and our clients have one point of contact for everything.
Two of the team are former relationship specialists from Lloyds Bank who, between them, have more than 50 years' experience of working for a lender. This really sets us apart from other law firms as we have a unique understanding of a lending deal and, more importantly, where there could be issues or sticking points.
When acting for lenders, we have a streamlined separate representation process which combines expert, practical legal advice with detailed knowledge of internal banking systems. We will take a sensible, commercial approach based on solutions not problems and work quickly and efficiently to achieve drawdown of funds.
We also act for borrowers purchasing properties with funding or switching to a new lender. We use our experience of acting for lenders to anticipate and cover off the lender's requirements at the outset, easing the way to completion.

Our areas of expertise include: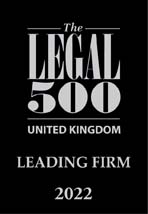 Get In Touch
We're always happy to help. Just complete and submit the form below and we'll be in touch with you shortly.
If you prefer you can give us a call:
01228 552222
Client Testimonials
I want to say a huge thank you for everything you have done this week. As always, you have worked non-stop to meet our deadline.

Healthcare Relationship Director

Thank you for turning this transaction round so quickly, start to finish in four weeks! Minimal need for any intervention on my part and as always you are all a joy to work with.

Real Estate Relationship Manager

This one wasn't without its challenges but, thanks to your hard work and support, we got there in the end.

Area Director

Jane Jubb and Neil Freeman did a great job - always helpful and accessible.

Senior Business Development Manager in Healthcare

Rebecca Joy and Karen Threadgill's support on these cases has been fantastic and to get them completed in the short time frame we ended up with is such an achievement. Thank you so much for all you have done.

Agricultural Relationship Manager

They have been superb.

Customer's Accountant

The work that Sarah and Jane at Burnetts did was critical, and it was so refreshing to be working with lawyers that wanted to get it done as much as we did!

Customer's Solicitor

In view of the lockdown I was unsure how I would have been able to resolve this but as ever, you have come to the rescue.

Client of Sarah Willshire

In terms of what you're currently doing, I would call it Super-Hero-ing!

Client of Sarah Willshire

Many thanks for all the help it has been very smooth considering the times that we are living in.

Client of Sarah Willshire

Thank you - if only everyone were to adopt such a pragmatic, common sense approach! It's greatly appreciated.

Client of Jane Jubb
Banking and Property Finance News