Best for business
Michael Walby, Head of Corporate

"We have an excellent impression of the firm. They are all very knowledgeable, professional, capable, and the advice is first-rate." Legal 500, 2022


Our aim is to deliver practical advice that adds value to your business by being pro-active, innovative and responsive to market conditions.

He is very professional and gives timely advice. He found solutions to all of the problems encountered during the experience and kept us updated along the way."- Chambers, 2022


Our specialist team of corporate and commercial solicitors can advise on a wide variety of commercial issues including: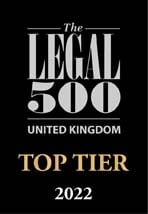 Get In Touch
We're always happy to help. Just complete and submit the form below and we'll be in touch with you shortly.
If you prefer you can give us a call:
01228 552222
Client Testimonials
I was hugely impressed with Michael's work ethic and his dedication in achieving the best outcome for us.

Client feedback for Michael Walby

A big thank you for everything you do for us.

Client of Michael Walby

Your legal advice, commercial acumen, support in challenging times, project management skills and dedication to myself and our group companies has been truly outstanding. With your assistance, we managed to navigate some difficult OEM contracts, GDPR, Brexit/N Ireland customs, supplier agreements, share buybacks and last but not least the sale of our company.

Key client of Burnetts Corporate Team

Burnetts has advised Amsric for a number of years across both our KFC and Starbucks businesses. We felt totally comfortable that the team at Burnetts represented our best interests at all times, including on the sales of those businesses.

They were extremely supportive, excellent throughout and achieved a great result.

Ragin Patel, Founder, Amsric Group