Johnny Coulthard
Associate Solicitor
Personal Dispute Resolution
Contested Wills, Trusts and Probate

"Burnetts' contentious trusts and probate team is a successful niche within the firm's broader offering."- Legal 500, 2022


A probate dispute can destroy families and businesses, creating life-long feuds and costly legal action. If you had been promised an inheritance, perhaps a share of a farm or property, which you then discover you will not receive, it can be devastating.
Getting expert advice early on is essential to understand what rights you have to claim and to minimise the damage to relationships.
Whether there is no will, or if you think the will is unreliable, Burnetts' lawyers will be able to explain your legal situation and advise you on your next steps.
You may have rights under the Inheritance Act, even if there is no will. Where there is a will, it may be necessary to investigate whether there has been undue influence, whether the deceased had mental capacity when they signed their will or even if there has been fraud. There may be many other good reasons which are grounds for a claim and we will talk you through the possibilities and your options.

Burnetts' dispute resolution team has extensive experience of contested probate claims, including numerous cases where there was no will in place, cases involving unmarried couples and cases involving pension funds, land and property.
The team has also advised on complex cases involving farming families, businesses, removing executors and overseas assets.
For further information about potential probate disputes, contact Johnny Coulthard on 01228 552222 or email disputes@burnetts.co.uk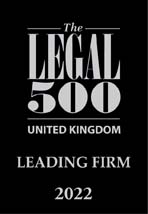 More about our services
Get In Touch
We're always happy to help. Just complete and submit the form below and we'll be in touch with you shortly.
If you prefer you can give us a call:
01228 552222