Support and rehabilitation following serious injury
Spencer Knaggs, Head of Medical Negligence and Serious Injury



"Very good client care. A fearless approach to difficult cases."- Legal 500, 2022

Accidents happen, but in many cases they are the result of negligence and, should you or your family member be the unfortunate victim, you may be entitled to claim compensation.
We specialise in providing legal support in cases of catastrophic injuries including brain injuries, spinal injuries and amputations as well as the other serious injuries detailed opposite and we are on the recommended solicitors' lists of The Spinal Injuries Association, Headway and the UK Acquired Brain Injury Forum.
We have offices throughout Cumbria and in Newcastle but support clients with serious injury cases right across the UK. We can advise you on the merits of your case and help you obtain the right level of compensation, either by negotiation or through the courts if necessary. If you have an existing case with another solicitor we may also be able to take over the case for you.
Our primary goal is to support our clients to make the best possible recovery, improving outcomes and their quality of life following serious injuries. We work with and alongside existing NHS treatment teams to assist that process following serious injuries. We regularly obtain early interim payments during the course of the legal case in order to fund additional private rehabilitation, case management, support, accommodation and aids and equipment.
We are recognised by independent legal publications such as the Legal 500 and Chambers and Partners as experts in serious injury compensation claims. We regularly pursue personal injury claims previously rejected by other solicitors and have specialist lawyers accredited by the Association of Personal Injury Lawyers.
We are a member of the Major Trauma Group a collective of legal and health professionals supporting patients and their families following major trauma which is as a result of an accident caused by the negligence of another party.
Our award winning team have a wealth of experience dealing with all types of serious injury arising from road traffic accidents, accidents at work, tripping and slipping accidents and following assaults.
Our service includes:
An initial free consultation.
No win, no fee arrangements with disbursement funding.
Home and hospital visits across England and Wales including in Cumbria, Northumberland, Tyne and Wear, County Durham, Teesside and across Northern England from coast to coast.

"We are kept well informed - even through COVID we have had regular contact, and their process has been successfully adapted to ensure that the claim is still progressing." - Chambers, 2022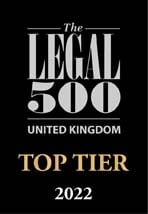 Get In Touch
We're always happy to help. Just complete and submit the form below and we'll be in touch with you shortly.
If you prefer you can give us a call:
01228 552222
Client Testimonials
A very compassionate and caring solicitor, works effectively for and with brain injured clients.

Client of Paul Brown

Thank you for all your help and expertise and for getting my husbands claim settled. I thank you so much you have been wonderful and so have all the lovely ladies in the office.

Client of Spencer Knaggs

Megan Hughes looked after me all the way through. So kind to me explaining things I wasn't sure about or didn't understand. Megan is an asset to Burnetts.

Client of Megan Hughes

"Paul is an exceptional person. I've known him for a number of years because of his work across the north of England and his support for my clients living with a brain injury. He is a skilled legal advocate with a most supportive and empathetic approach. He is hugely well respected and a great supporter of smaller groups like mine, in remote areas. He communicates extremely well and his role with UKABIF nationally has been both innovative and politically skilful. We were delighted when he came to Burnetts with whom we already had strong connections".

Glenys Marriott Chair of Headway South Cumbria, Trustee Cumbria Victims Charitable Trust & Cumbria Community Foundation and Board Member of Lancashire and South Cumbria Critical Care and Major Trauma Network

My son was a passenger in a car accident, which caused a serious spinal and brain injury. We wanted a specialist solicitor and after research I contacted Burnetts. After an initial meeting with Spencer at our home, we instructed him to take on the claim as we felt confident that he would be successful in getting the rehabilitation and support our son needs.

We are happy with the continuing service and guidance that Spencer is providing and feel well supported throughout this difficult process.

Client of Spencer Knaggs

"When I think about experts in our field of acquired brain injury, the first name that comes to mind is Paul's. He (seemingly) tirelessly advocates on behalf of his clients and provides outstanding support for people living with brain injury generally supporting Headway and UKABIF in so many ways. It's always a pleasure to have chance to work together".

Andrew Bateman Chair of UKABIF and Reader, School of Health and Social Care at University of Essex; Director, NIHR East of England Research Design Service

A big thank you, top work all round.

Client of Paul Brown

Thank you so much for all your hard work and much needed support throughout this difficult time. We'll never forget your kindness.

Client of Michelle Armstrong

Thank you very much for all your hard work much appreciated by all of us

Client of Paul Brown

Spencer was very helpful and gave good, clear advice. Megan dealt with my questions and she was fantastic, really helpful and quick to respond. I would absolutely recommend Burnetts to others.

Patrick Gorrill

Extraordinary attention to the detail of my case - I felt my case was important to them despite it not being a case that would bring in much revenue for them. I was treated with respect and kindness and the wealth of knowledge and experience Paul Brown showed in terms of traumatic brain injury cases was extremely impressive. I recommend them unreservedly.

Annelies Scott