We'll help you best provide for your family
Mike Nicholls, Head of Wills, Trusts and Probate
Personal
Wills, Trusts and Probate
"Contacts are ALWAYS available with friendly and helpful advice. I have always been given a personal service of the highest level." - Legal 500, 2022
Our specialist team of Wills, Trusts & Probate solicitors is led by our Partner Mike Nicholls and will work to help you ensure you can best provide financially for the people you love through life-changing events.
As a team we pride ourselves both on our legal knowledge and on being able to apply it to your best advantage; protecting your financial assets and explaining our advice in a clear and straight-forward manner. As part of a multi-disciplinary law firm, we have in-house expertise in all areas, from family law, to commercial property, to dispute resolution and we are also able to draw on the specialist skills of accountants, financial advisers, investment managers, private banks and barristers.
We have considerable experience in managing high value and cross-border estates and international wealth too, so understand the challenges they can present when dealing with estate planning, powers of attorney and estate administration generally and our contested probate team and inheritance disputes team are always on hand to help in the case of disagreements arising from the interpretation of a will or the division of an estate.
One of the things we are most proud of is that our clients are loyal to us - they trust us. To earn that trust we've taken time to get to know them, to appreciate their concerns and identify their priorities and we continue to maintain that trust long term.

Each member of our team is available at our offices in Carlisle, Cockermouth, and Newcastle and we are also very happy to visit our clients at home. Just get in touch and we'll be happy to help you.


"Forward-thinking firm able to deal with all areas of legal work and all types of clients. [They are] "able to offer specialists in each specific area of law and will always get the right person involved." - Chambers, 2022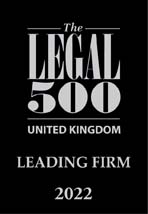 Get In Touch
We're always happy to help. Just complete and submit the form below and we'll be in touch with you shortly.
If you prefer you can give us a call:
01228 552222
Client Testimonials
I am very grateful for your efficiency and all the Staff at Burnetts who are very welcoming

Will and Prenuptial Agreement client

Over the past twelve months, since the death of my wife I have had reason to ask Burnetts to advise me in sorting out our joint Will and more recently in preparing my own Will. On both occasions the work has been carried out by Lucy, I cannot speak highly of the quality of service Lucy provided.

Lucy has excellent people skills and offered me calm professional advice and yet was able to recognise the sensitive situation I was dealing with.

Client of Lucy Wallace
Wills, Trusts and Probate News