Lynne Hall
Legal Director

"Recommended lawyer."- Legal 500, 2022


Lynne is a Legal Director in the Medical Negligence and Serious Injury team, based in Cockermouth.
Lynne joined Burnetts' Medical Negligence and Serious Injury team in 2007 from a firm in South Cumbria. She was admitted as a solicitor in 2003. Lynne is a born and bred Cumbrian and lives in Windermere.
Medical negligence is an area Lynne has specialised exclusively in for the last 12 years. It is a particularly challenging but rewarding area of law and very satisfying to obtain a successful outcome for clients, and seeing how the quality of their lives has improved when they are able to get the support they need.
Lynne's experience covers a wide range of medical negligence cases against NHS Hospitals and GPs, including private doctors and clinics, in cases of severe injury including spinal injury, and vascular and neurological damage to name just a few. Lynne also works on fatal cases, often representing families at inquests.

Lynne has a special interest in cases involving the delayed diagnosis of cancer, including claims arising out of the delayed diagnosis of breast cancer, gynaecological cancers, prostate cancer and lung cancer.
Lynne is married with children and outside of work, she enjoys walking in the Lakes with her dogs and cooking for family and friends.

"Lynne Hall is a fantastic medical negligence lawyer. She is caring, compassionate and very experienced in her field." - Chambers, 2022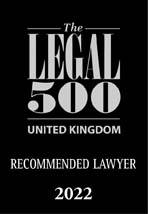 Contact Details
Sectors