Michelle Armstrong
Medical Negligence and Serious Injury Partner

"Michelle Armstrong stands out as an exceptional clinical negligence practitioner. She has a background in medicine but is also an extremely astute lawyer. She takes on cases that other firms turn away and makes a success of them. She combines care for her traumatised clients with an enormous level of persistence in pursuing their cases to get the best possible result."- Legal 500, 2022


Michelle is a Partner in the Medical Negligence and Serious Injury team, based in Newcastle.
Graduating from Durham University, Michelle worked at both Ward Hadaway and Baines Wilson before retraining as a midwife. After 7 years in midwifery, Michelle returned to law, initially at Irwin Mitchell before joining Burnetts in 2018. Michelle has a special interest in birth injury cases and is able to use her experience working as a midwife at Newcastle Royal Victoria Infirmary, to achieve the best possible results for her clients.
Michelle is a Law Society Clinical Negligence Accredited solicitor.
Outside of work, Michelle lives in Newcastle with her husband, son and two daughters who together enjoy spending their spare time supporting their youngest daughter's budding football career and through their church supporting vulnerable adults suffering from addiction.


"Michelle Armstrong impressed me as quietly confident and very knowledgeable. She has great experience and was always up front with me and good at managing expectations." - Chambers, 2022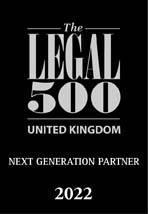 Contact Details
Sectors