Richard Miller
Chairperson and Agribusiness Partner

Nothing was too much trouble – they kept me informed regularly and were very professional. - Legal 500, 2021


As Chairperson, Richard plays a role in the leadership and strategy of the firm.
As a Partner within the Agribusiness team, Richard advises farmers, estate owners and agri-related businesses. This market-leading department covers a wide range of work from from farm sales and purchases to wider succession planning for farming families and trading businesses.

Richard has extensive experience of advising banks in respect of commercial lending facilities. He has previously led the firm's successful appointment to national legal panels for a range of lenders. He is responsible for maintaining pro-active working relationships with managers and directors within these institutions in order to deliver a tailored service meeting their requirements.
Having studied law at the University of Newcastle, Richard officially joined Burnetts in 2005 following his participation in the firm's work experience scheme/training programme since 2000. He became the firm's youngest ever Salaried Partner in 2011 at the age of 26 and became an Equity Partner in 2014.

Richard is married and involved with a number of successful family businesses covering a range of sectors from commercial property development to self-storage facilities. In his spare time, Richard breeds and exhibits pedigree budgerigars with his father, achieving world champion status four times. He delivers lectures and attends judging engagements all over the world travelling as far as the USA and Kuwait.
With the firm's continued expansion in the north east region, Richard is currently responsible for overseeing our strategy and recruitment drive in this area.

"He is a commercially-oriented individual who knows what clients need and is very pragmatic." - Chambers, 2022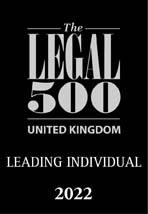 Contact Details
Sectors