Rob Winder
Senior Associate

"Key lawyer." - Legal 500, 2022


Rob is a Senior Associate in the Dispute Resolution team, based in Carlisle.
Rob leads the firm's Debt and Property Recovery team.
Rob advises both commercial and residential landlords and tenants, but has particular expertise in advising landlords on residential tenancy disputes and commercial landlords and tenants in regard to forfeitures, dilapidations, contested lease renewals and lease disputes. Rob also acts for clients in property dispute matters such as Rights of Way and Trespass cases.
Rob runs the firm's landlords' support surgeries across Cumbria every year, where he gives guidance on issues such as tenancy agreements, new tenancy agreement rules, deposit schemes, problem tenants and rent recovery and has a special interest in residential tenancy disputes and deals in eviction matters throughout England and Wales. He also has experience in dealing with Housing Act anti-social behaviour injunctions. Rob is also a regular speaker at the National Landlords Association group in Cumbria.
Prior to training as a lawyer, Rob worked in engineering. Having discovered an interest in law, he studied and trained locally before joining Burnetts' Dispute Resolution team in 2007. In 2009, he became head of Debt and Property Recovery.
"Thanks to you for acting for us so swiftly and more importantly for taking the time to discuss the process with me at the beginning... It was very clear what was going to happen at every stage and I was confident that you were reacting to each milestone swiftly". - Client feedback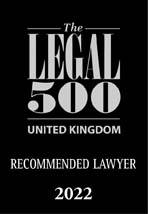 Contact Details
Sectors