Robbie Mather
Head of Commercial Property

Robbie Mather is enthusiastic, actually wanting to listen to the client and understand what he/she does, why they do it, and what they want out of any legal document rather than simply apply standard legal concepts and wording. He has respect for his clients' input and comments, wanting to ensure his advice fully understands and best serves their needs." - Legal 500, 2022


Robbie is a Partner and Head of Commercial Property and Planning.
He advises some of Cumbria's biggest businesses in all aspects relating to sales, acquisitions, leasehold arrangements and refinance. He works with some of the largest regional house builders on site acquisition, related planning matters, estate development work, associated infrastructure agreements and onward disposals.
He heads the Planning department assisting clients with planning applications, section 106 agreements, enforcement proceedings, advising and representing on planning appeal and injury. Earlier in his career he built up his area of expertise while seconded with Carlisle City Council's planning department.
Robbie also leads the firm's dedicated leisure and tourism practice. His role involves advising a range of clients including hotels, B&Bs, restaurants, visitor attractions, licence traders and leisure operators.
Robbie's expertise sees him working all over the country and in additional sectors. In the education sector he advises on academy conversions and FE and HE colleges on all property matters. He continues to advise pension administrators and members on SIPP and SSAS schemes.
A Law and Accountancy graduate from the University of Manchester, Robbie qualified as a solicitor in September 2010. He has risen through the ranks at Burnetts from starting as a work experience student to becoming an Equity Partner in January 2019.
Outside of work, Robbie is a father of three and is keen on all sports, including participating in and watching football, rugby, cricket and walking in the Lakes.
In a voluntary capacity he sits on the board of Mitre Housing Association which seeks to provide affordable housing to those in need throughout Cumbria.


Robbie has been ranked as a recognised practitioner - Chamber 2020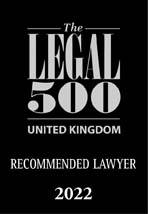 Contact Details
Sectors